The Black Precinct Courthouse and Museum
480 NW 11th St. • Miami, FL  33101 • 305-329-2513
Museum Hours : 10AM – 4PM Tuesday – Saturday
[fts_instagram instagram_id=17841401902230059 access_token=IGQVJWLXNTVnpWTGVrVnE4VGxULUpwcUVQd1BWMzB6blNSOWVwMTM4Y2lFS2xvU203N3NLOGVyblBTUXprUW5fWER4eE5OdW1UdUtVUXZAwS2hFWndUZATlLVGhDQ050cDRGbUFBUGRB pics_count=6 type=basic width=100% height=300px super_gallery=yes columns=3 force_columns=no space_between_photos=1px icon_size=65px hide_date_likes_comments=no]
Lt. Archie McKay served at the Black Police Precinct and Courthouse Museum and made a significant contribution in law enforcement in the City of Miami in the 50's, 60's and 70's. http://vimeo.com/93389781 Special thanks to UM Student, Kelsey Tabor, who produced the...
read more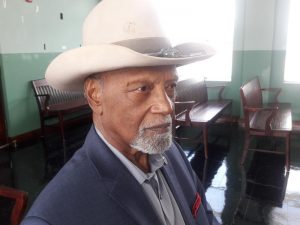 Clarence Dickson was the first black graduate of the City of Miami's police academy and he rose to become Miami's first black police chief in 1985.  See the full story...
read more
<!=========Events list Template 2.3=========>
Martin Luther King, Jr. Martin Luther King Jr. Day (officially Birthday of Martin Luther King, Jr., and sometimes referred to as MLK Day) is an American federal holiday marking the […]
Find out more »
Photograph of Rosa Parks with Dr. Martin Luther King jr. (ca. 1955) Mrs. Rosa Parks altered the negro progress in Montgomery, Alabama, 1955, by the bus boycott she began. National […]
Find out more »
The exact date of his birth is unknown, and he later chose to celebrate his birthday on February 14. In his first autobiography, Douglass stated: "I have no accurate knowledge […]
Find out more »
Stay Tuned!
Sign up here to get the lastest information about the City of Miami Historic Negro Black Police Precinct and Courthouse Museum